Used Toyota Camry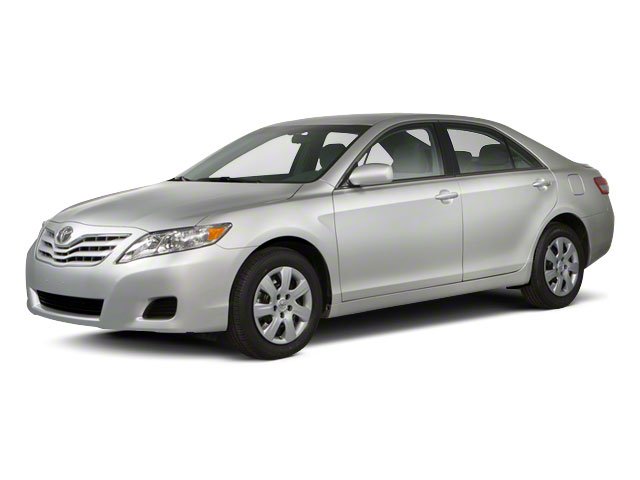 With a sleek, low-lying body, stark black grille and fierce, sculpted headlights, the Toyota Camry has maintained a distinctive style over the years. Such enduring beauty makes this the perfect vehicle to buy used if you seek to save money but still want to drive in style. With a used Camry from East Coast Toyota, you will have access to all of the model's best features without needing to invest in the full cost of a new sedan.
A Range of Certified Used Vehicles to Meet Your Needs and Budget
With vehicles released as long ago as 5 years and as recently as this year, we carry used Camrys to meet your full range of driving and spending needs. This allows you to pick the features that suit you best, including:
Exterior Aesthetics– Our used Camrys come in Dark Grey, Silver Metallic, Cosmic Grey Mica, Midnight Black Metallic, and a multitude of other colors. No matter your taste, we have the sedan for you.
Interior Upholstery– Each of our Camrys sports plush cloth bucket seats, available in either black or dark grey.
Safety Steps– Our used Toyota Camry models have a variety of active and passive safety options to keep you and your family secure. These include tire pressure monitoring, child safety locks, electronic stability control and airbags throughout their cabins.
Besides giving you a myriad of choices for vehicle performance and aesthetics, we offer the information you need on the history of each vehicle. In a detailed CARFAX report, you can learn all about the previous owner, accidents that the car has sustained, servicing and other facts that will affect your experience in your new Toyota Camry.
Enhanced Engines to Save Fuel and the Planet
The Toyota Camry has long since developed a reputation for being one of the cleanest modern vehicles. Toyota has maximized this vehicle's fuel economy from the beginning, meaning that if you purchase a used version, you still will be driving one of the most sustainable vehicles on the road.
Our Camrys have estimated fuel economies ranging from 24 to 25 miles per gallon in the city and between 33 and 35 miles per gallon on the highway. Between the low initial cost of the vehicle and its low rate of gas usage, the savings never stop.
Take a Used Camry for a Test Drive
For all the great features of a used Camry, you never know if it's the right car for you until you've felt it humming beneath your feet. East Coast Toyota is thus happy to let you schedule a test drive and see just what a Camry can do. To take your test drive or learn more about Camrys old and new, visit our website today.