The Key To Buying vs. Leasing A Car
When you make the decision to buy or lease a vehicle, the options can become overwhelming. At East Coast Toyota, we offer a hassle-free car shopping experience. For years, we have taken pride in helping customers find the right new or used car in the Union City, Paterson or Jersey City area. The best path to choose in your car financing journey is based on your unique needs and situation. Our friendly and knowledgeable Toyota dealership staff are ready to guide you on your way!
Leasing vs. Buying A Car
To make the decision right for you, it is good to understand what buying versus leasing means. Buying and leasing are forms of automobile financing payment. If you choose to lease, you are paying monthly for the use of a car. If you buy, you are financing the purchase of a car. No one choice is superior to the other because it is based on your financial situation and preferred method of payment.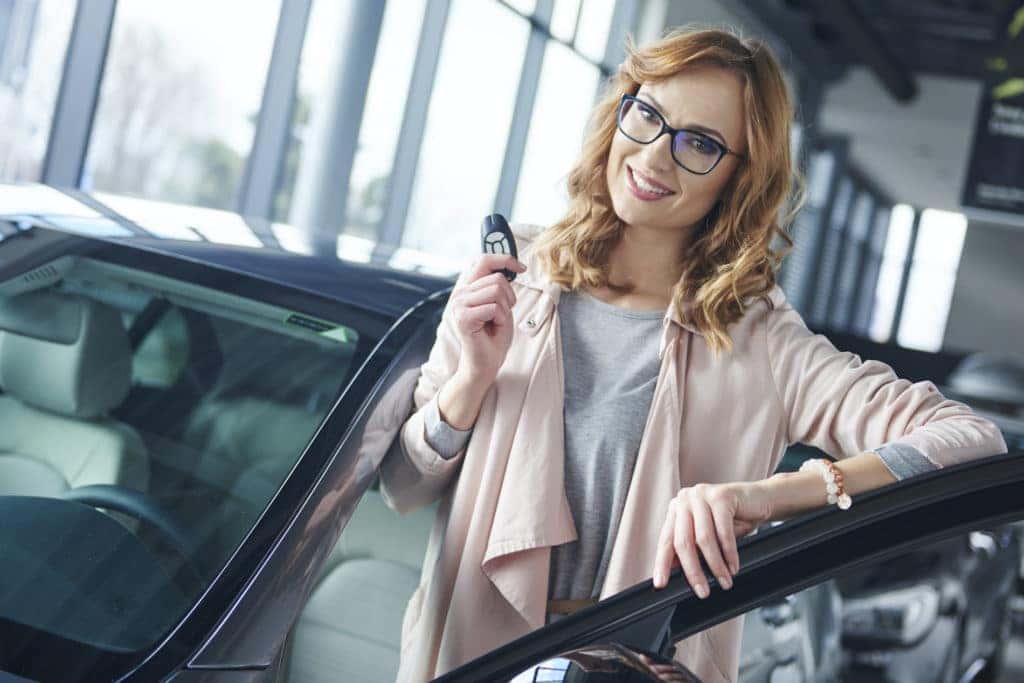 What Are Your Priorities?
It is advantageous to take some time and think about what matters most to you. Do you prefer to have a new car every couple of years and minimal maintenance? Toyota leasing might be right for you. Also, if you are a business owner there may be tax advantages waiting for you on a lease. Is owning a vehicle with higher savings in the long run more important to you than lower monthly payments? Buying a car may be a good fit. What kind of vehicle are you considering? East Coast Toyota has a wide range of automobiles to choose from. Peruse our highly popular models like the Camry, Corolla, RAV4 and Highlander with our CarFinder. We care about providing an affordable, smooth experience, specify your needs and budget and our sales staff will find you a car match.
The Facts
If you choose to buy a vehicle, you pay for the total value of the vehicle. In most cases a down payment is placed, sales tax is paid and the interest rate is based on what kind of loan you receive. Unless the car is paid in full upfront, there are monthly payments. Check out our Toyota Monthly Payment Calculator to gauge an idea of what you could expect when purchasing. If you choose to lease a car, you pay a percentage of the cost of the car. Our Toyota lease calculator will help you figure out your payments. Down payments are negotiable and you pay a monthly amount with sales tax included. Leases may include additional security deposits and fees. Usually, when you lease a car the first payment is due at the time of contract signing. Consumer Reports published an excellent article detailing even further the pros and cons to weigh when deciding to buy or lease.
What Toyota Vehicle Is Right for You?
So you've made the decision to buy or lease? Great! Now the real fun can start. East Coast Toyota is proud to offer a variety of vehicle models and colors. Is saving gas, prioritizing mileage, and minimizing your carbon footprint on your mind? The Toyota Prius, Camry Hybrid and Highlander Hybrid are all excellent choices. Looking for a reliable used Toyota car, truck, or SUV? East Coast Toyota has a wide range of affordable used cars that are priced under $15,000.
Takeaways: Buying vs. Leasing
Leasing is best for individuals who prefer a lower monthly payment and a new vehicle every few years

Buying is a good option for people who would like to own their vehicle and trade vehicle less frequently

When you drive many miles a year, buying is often more cost-effective than leasing
Check Out Our Toyota Dealership in Wood-Ridge, NJ!
We believe in experienced, reliable service. We believe in experienced, reliable service. Whether you want a new car or are looking for the best lease deals, our friendly and knowledgeable sales staff is here to assist. And once you bought or leased your new or used vehicle, East Coast Toyota is equipped to provide all your car service needs with our highly trained technicians. Make sure to review our special service offers to save! Our staff cares about helping you make the best, most informed decision in your vehicle buying or leasing experience. Give us a call at (877) 247-5875 — we are happy to answer any questions you may have.